The WordPress.com stats helper monkeys prepared a 2015 annual report for this blog, but nobody wants to read no stinkin' reports so let me just sum it all up: Xsan, Munki, Thunderbolt, Archives. Or is that all one word? Thunderbolt Xsan Munki Archives! That's better.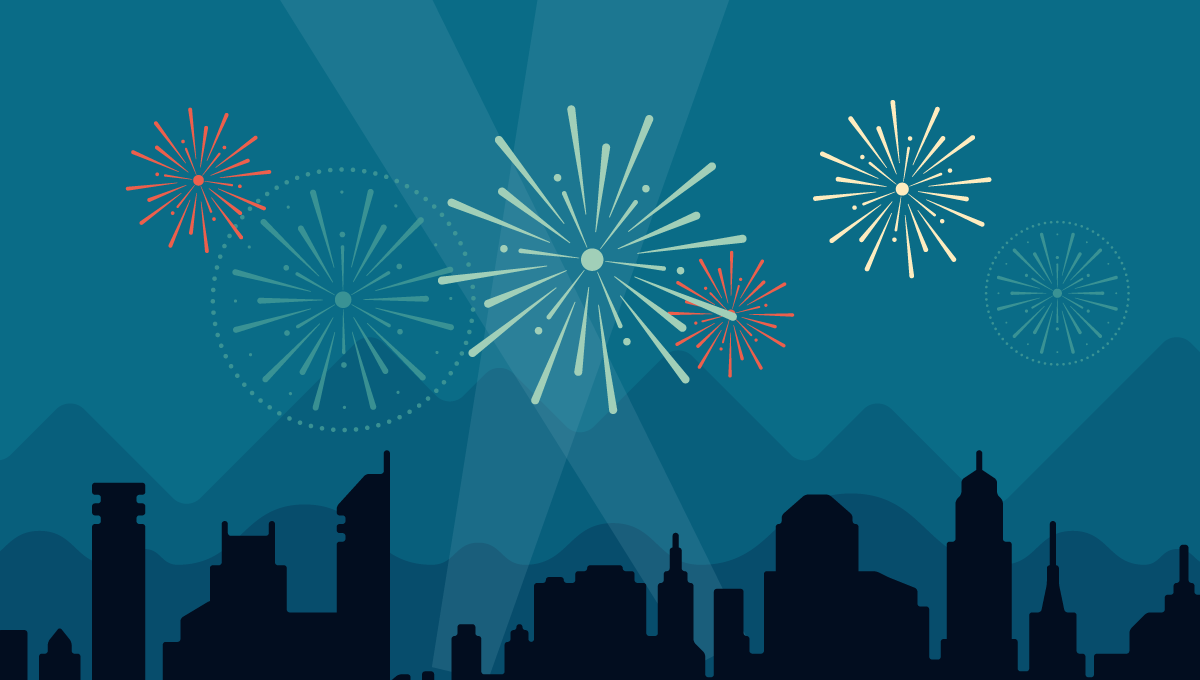 Here's an excerpt from the report that no one will read:
The concert hall at the Sydney Opera House holds 2,700 people. This blog was viewed about 20,000 times in 2015. If it were a concert at Sydney Opera House, it would take about 7 sold-out performances for that many people to see it.
Surprisingly, or not, that opera would be about Xsan. Yes, Apple's Xsan is still alive, and Apple even added new features with OS X 10.11 El Capitan. I'm still building Xsan shared storage SANs and upgrading old ones to new versions. That was one of the good news stories of 2015 for me.
You can build an Xsan with one or two Mac Minis and add your storage of choice. That used to mean more often than not the fibre channel storage from Promise. A great choice for larger deployments, the x30 Vtraks are solid.
But the real shocker for me in 2015 was stumbling upon the Accusys Thunderbolt SAN RAID, the A16T2-Share. For more than half off the price of a similar fibre channel storage RAID here's a magical box powered by unicorns that has four (4) Thunderbolt connections. Plug one Thunderbolt cable into that Mac Mini, format the raid, setup Apple's Xsan, and then plug the other three (3) Thunderbolt cables into iMacs, Mac Pro, MacBook Pros or any Xsan clients. Wow. Awesome.
Suddenly we have a game changer. An affordable SAN storage RAID for real block-level storage. Now more than ever we can afford to have true collaborative workflows for video editors and anyone in the creative. If you need to work together with fast connections to a shared pool then building an Xsan got much more attractive.
Disclaimer: I got a chance to test the Accusys A16T2-Share. And I would be crazy to recommend something without testing it thoroughly. This was used for several weeks by video editors in production. It was much faster than our 4GB fibre channel storage, of course, but it was also faster than our 8GB FC storage. Speed tests showed we got close to 1GB/sec, and even when it was 97% full we got 700MB/sec. Sa-weet.
I look forward to seeing what Accusys bring to NAB in 2016. What new box will they show up with? I hope for more than 4 client ports and faster Thunderbolt 3. Only 82 more sleeps till we all find out.
Apple's Xsan and Accusys Thunderbolt storage A16T2-Share were big stars of 2015, but what else stood out? The two other bright shiny lights were Archiware's new P5 Archive app, and Vidispine's VidiXplore cloud based MAM. More on those in posts to follow. Both of these products have transformed workflows for editors. Stay tuned!